Price Range: Rs. 8,150
The Motorola Z6c offers a good quality as well as good support for either CDMA or GSM bands. The design of the phone is simple to use, and its feature set include a stereo Bluetooth and a 3G capability. A phone armed with slider design and an excellent quality, GSM and CDM Motorola RZR Z6C is a very ideal choice for a global quality customer. As mentioned previously, the Z6c has a similar slider design that you can find in a Motorola RIZR handset.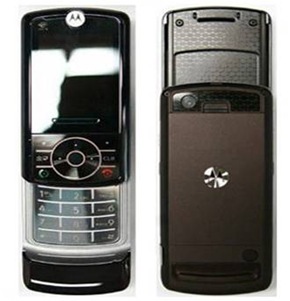 And in fact, it is hard to distinguish a Z6C to Motorola RIZR Z6TV. Both phones share black and silver colors with a similar dimension at the same time as Z6C also has the same quality construction. Its keypad buttons is straight from the early RIZR. Although it ahs a flat surface and tactile ridges on each keys. Meanwhile, user with visual impairment would find the numbers in the keys is easy to see.