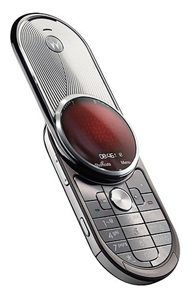 Price Range :Rs 89,250/-
Motorola AURA costs over the ground than what you have expected. It has a very high-tech board beneath the very stylish casing. This kind of phone has a 2-megapixel camera and comes with a very unique circular screen. It is really a very elegant model of Motorola phones.
This phone has a 480×480 camera pixel, with 40mm diameter, a 16 million colors and a 300 dpi. This is commonly viewed through an elliptical lens, so the details at its edges look slightly distant but not quite to scale.
The keypad is also very smooth and with such gentle push it sets the internal cog a whirring and then flicks round on its left into a six o'clock position. The keypad of Motorola AURA is flush aluminum type just like from the RAZR series that looks like perfect. This series of phone is very easy to use as well, so you will not find it complicated to use. You can find a circular D pad below the screen you can press it to access the phone's functions.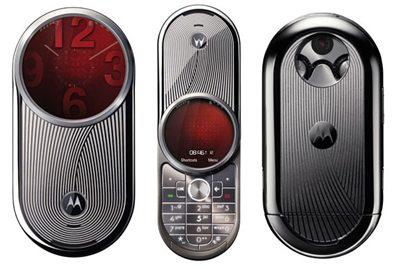 This has music player that can play the very basic format which includes AAC, AAC+, MIDI, WAV, WMA, and MP3. The sound of Motorola AURA is excellent. It has a built in 2GB memory but there is no memory card slot.