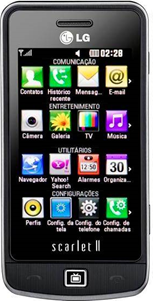 Price Range: N/A
LG SCARLET II TV is the latest touch screen phone thrown by the mobile king "LG." SCARLET II has a specialty of TV broadcasting as well as recording. With a weight of just 110g, LG SCARLET II TV fits well in your pockets and with its height of just 13 inches; LG SCARLET II TV is the jack-of-all-trades.
Multimedia features include a built-in DIVX player, Stereo FM RDS Radio, MP3 player and an MP4 player. Other connectivity features are WAP 2.0, GPRS, EDGE, Stereo Bluetooth 2.0, and USB 1.1. The phone rocks a built-in memory of 45MB, with 128MB of RAM memory.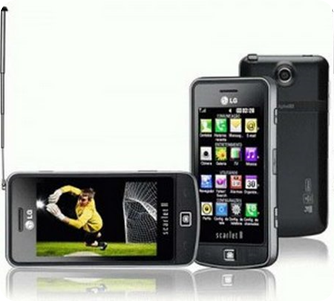 You can increase the size of memory by chipping in a microSD card, to up to 32GB. LG SCARLET II TV phonebook is awesome and can handle around 1000 contacts with photo ID, names, up to hundred numbers and ring ID too. LG SCARLET II TV's touch screen interface is very responsive, while texting or navigation or just roaming around.