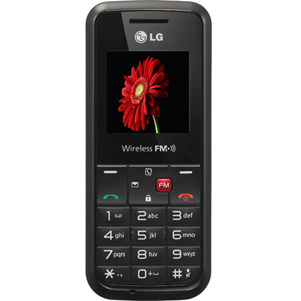 Price Range: Rs 3000/-
LG GS107 is another successful series of the GS handsets by LG. With a battery talk time of 10 hours and a standby time of 800 hours, the handset is a heavy calling and texting machine. LG's GS107 256 thousand color TFT screen is just 1.5 inch and many alphabets and navigation items are non-viewable.
However, the screen was viewable in bright sunlight. No connectivity options are available except USB. This is what we can expect from an entry level handset. However, SMS is the only messaging option and there is no MMS and Email support. The LG GS107 is available in black color only.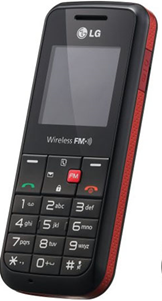 The handset doesn't even support Java, but yes, FM radio is available as well as 32 bit polyphonic tones. Voice recording feature is also unavailable. You can save up to 500 phone contacts and the handset even supports caller groups.