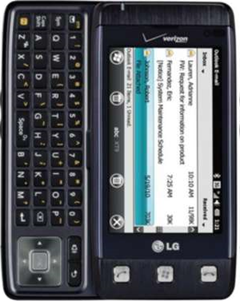 Price Range: Rs 13500/-
LG Fathom is the all new business mobile phone and even one of the most popular one. This business phone comes with a default CMOS 3.15MP camera, with a variety of photo effects and a digital zoom of up to 3X. The camera also has the auto focus feature for taking pictures with great accessibility and purity.
The phone features a video recorder too, with a VGA output at 30 frames per second. Other extraordinary are music player, video player, Java 2.1, pod casting RSS reader, word viewer. Moreover, its other connectivity options are Bluetooth, WAP, USB, 3G, Wi-Fi and Java 2.0. With an internal memory of 256MB (upgradable to 16GB microSD), this Multipurpose can store more than a million messages and practically unlimited phonebook entries.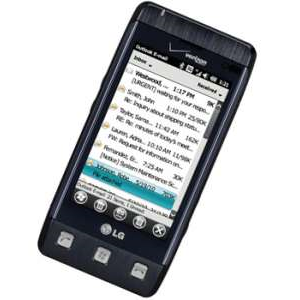 The phone features many built-in organizer apps like calendar, world time, converter, alarm clock and a dozen more. This phone also features a document editor, for helping you edit any word, excel spreadsheet or a PDF file easily.