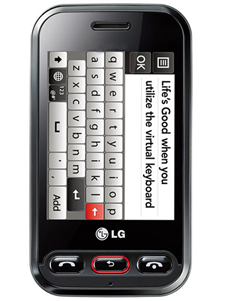 Price Range : Rs.7,500
LG COOKIE 3G T320 is a mid ranged Smartphone with one of the most advanced options and features in this price range. With a little weight of just 92.5g, the new LG COOKIE 3G T320 win pockets of just any LG consumer. The handset is equipped with a 256k touch resistive TFT screen with a screen size of 2.8 inch and a resolution of 320 x 240 pixels.
LG COOKIE 3G T320 is well known for its great dimensions which are 103 x 57 x 12 mm. This GSM 900/1800 MHZ (GSM 850/1900 in US and Canada) network phone is built-on GPRS connectivity module with a speed of 32 – 48 kbps. Other then the GPRS, EDGE, 3G and Bluetooth 2.0 are also available as a connectivity option.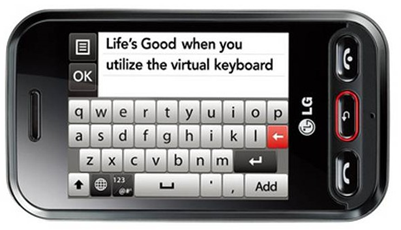 The handset sports a 2 megapixel camera with some very basic features. However, video recording is supported on a QVGA format at 15fps. Moreover, LG COOKIE 3G T320 can work for as long as 3 days in a single charge, on an average use.