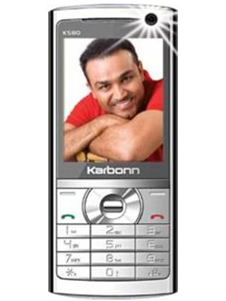 Price Range : Rs. 2,789/-
K580 is a silver aluminum body handset, with a handsome keypad and a great display screen. The handset is a dual band one, with a 900 and 1800 band support. However, the handset can not be used for global roaming. K580 is rocked with a 2.2 inch QVGA based screen, with a screen resolution of 176 x 220 pixels.
The handset also sports dual camera, with a 1.3 megapixel camera on its back and a simple 640 x 480 pixel camera on its front. K580 is available in available in black and white colors, however, exchangeable covers cannot be installed. K580 features an internal memory of 743KB only, however, support a SD card with a maximum support to up to 8GB. 2GB memory card is included in the retail box, including a desktop charger, travel charger and an earphone for radio and Mp3 function.