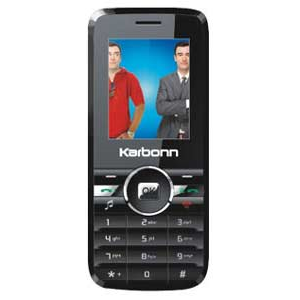 Price Range : Rs 2300/-
Karbonn K444 is well known for its 128-bit single processor and a long battery life. The super phone battery phone is a 1.8 inch QVGA display handset with an utmost resolution of around 128 x 160 pixels. The handset sports a cheap 0.1 megapixel camera, which is next to nothing. K444 is thrown in default blue color and no other color options are available. With a huge space of SMS storage and around 1000 phone book contacts storage, the handset is proud to be a sleek hand phone.
Weighing in just 100 grams, the handset's maximum battery time is 600 hours on standby and 360 hours of talk time. However, a full charge will take a maximum of 5 hours with an 1800 mAh battery. Connectivity features include GPRS, WAP, HTML and Bluetooth only.
However, Karbonn's k444 supports various audio and video file types. Overall, the handset is great for a regular phonier or a texting customer.