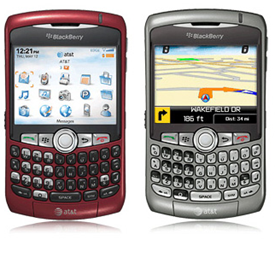 Price Range : Rs.15990/-
The Blackberry curve 8310 enlightens your world from within your hands with a flick of your fingers. The feature options flow with Wireless Email, Wireless Internet, Organizer, Video Recording, Media player, corporate data access with SMS/MMS and GPS options.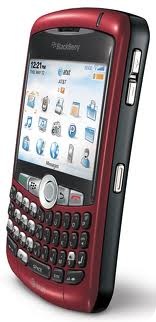 The Video Format Supports H.263, MPEG4, and WMA. The display high-resolution is 320*240 pixels colored screen and display. The onboard memory support is 64 MB which has the option of expandability. The Email Integrations work with Blackberry enterprise server for Lotus Domino, Microsoft Exchange, Novell Group along with personal and new device accounts.
The device security features allow password protection facility and support triple DES or AES Encryption when Integrated with Blackberry Enterprise Server. The wireless network is supported by Dual-band of GSM and GPRS networks. The polyphonic ring tone and MP3 ring tones give fine tunes of selection for incoming calls. The Screen is a TFT LCD Transmissive one with Back lighting and Light sensing screen. The phone costs Rs.15990/-